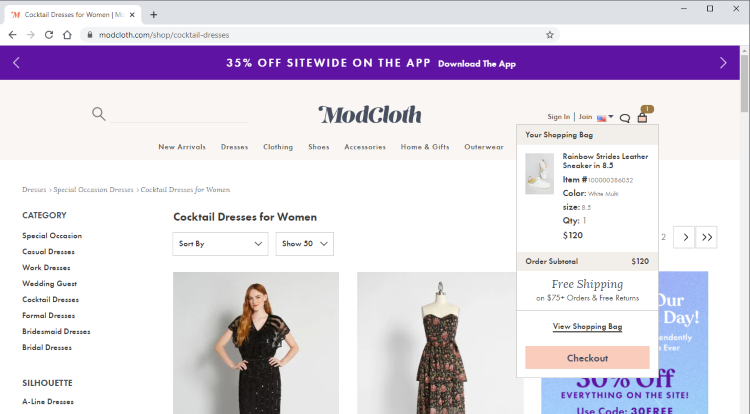 News - ModCloth replatforms to commercetools and Fluent Commerce
September 30th, 2020. commercetools, a member of our ecommerce platform shortlist, has announced its ecommerce platform has been deployed by ModCloth, the online fashion brand bought from Walmart by Go Global Retail in 2019. ModCloth was founded in 2002 and is headquartered in Los Angeles, California with 350 employees. 
commercetools is a relatively modern ecommerce platform, originally developed as a project within REWE, the German grocery business. The platform is built as a set of microservices that can be configured and extended to create a B2C ecommerce store. 
The announcement also states Fluent Commerce is being used as the order management package. Fluent Commerce is another modern package built as a set of microservices. It was developed in Australia and has customers including Target Australia and Woolworths Australia, JD Sports in US and UK and French Connection.
ModCloth is a women's apparel brand that presents itself as inclusive and diverse, committed not to "change the shape, size, proportion, color, and/or remove/enhance the physical features" of its models.