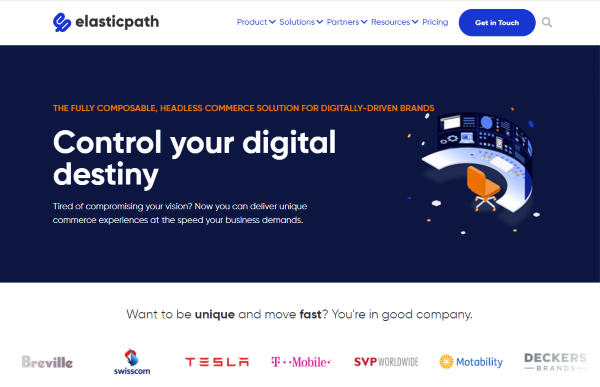 News - Elastic Path appoints Jamus Driscoll as Chief Executive Officer
August 19th, 2020. Elastic Path, a member of our ecommerce platform shortlist, has appointed Jamus Driscoll, CEO of its January 2020 acquisition, Moltin, since 2018, as its new Chief Executive Officer. Harry Chemko, the founder and former Elastic Path CEO since 2000 will now adopt the position of Chief Strategy Officer and report to Jamus.
Before Moltin, Driscoll worked for Demandware, which was acquired by Salesforce in 2016 for $2.8bn, most recently as SVP Business Operations according to his LinkedIn profile.