Selling on ecommerce marketplaces
Every ecommerce business needs to consider carefully whether or not they will sell their products on a marketplace. A marketplace is a website with high traffic, operated by a third party, which allows you to list your products for sale on that website, offer them to its visitors at a price set by you, and then process the orders for your products placed by those website visitors.
Well-known marketplaces
The best known marketplace is Amazon. As stated in its financial results released July 30, 2020, Amazon achieved net sales of $88.9bn in the quarter, up 40% on a year previously. Of these sales, 53% (source: Statista) of units sold were not owned and sold by Amazon, but instead were sales of products listed by third party sellers on the Amazon website - that is, its marketplace business.
Other marketplaces include eBay, Walmart and Etsy. In China, where the ecommerce market generates more online revenue than the rest of the world combined, the top marketplaces are tmall.com, jd.com and Pinduoduo, selling a mix of local and global brands.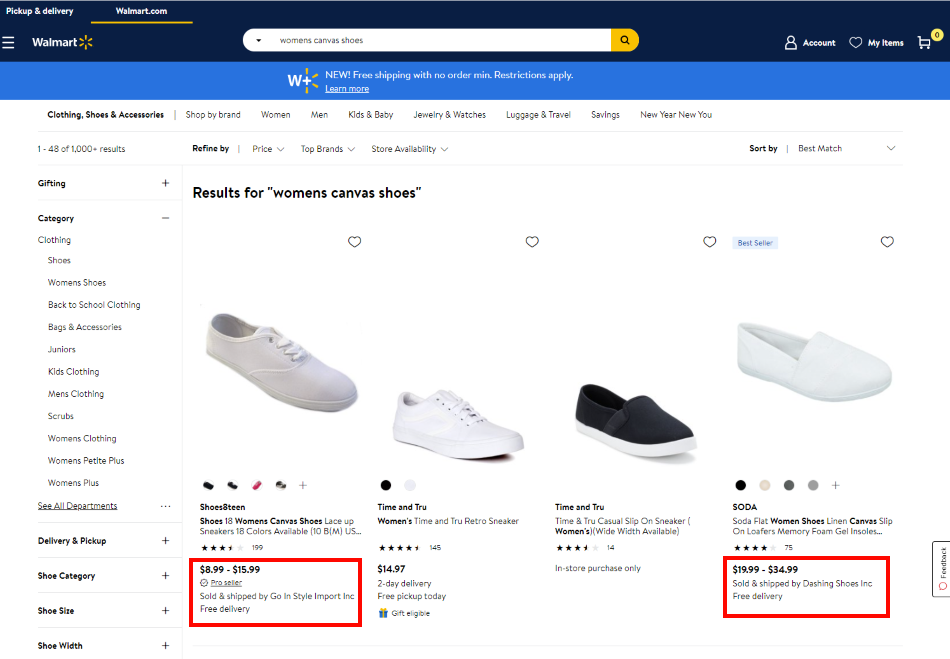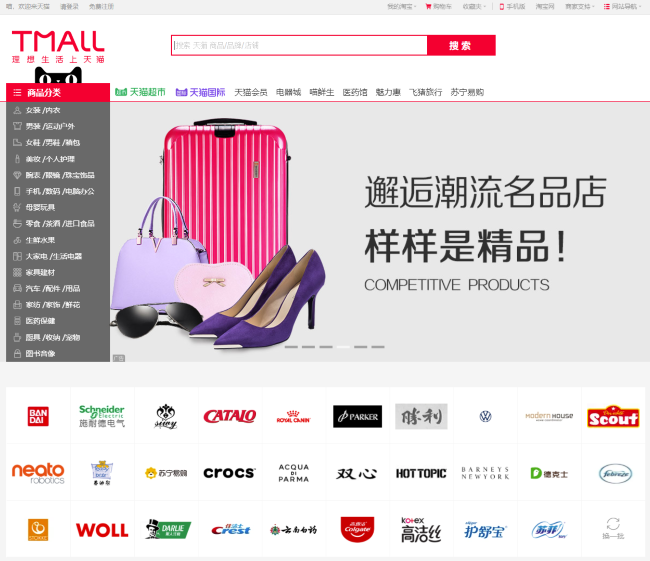 Pros and cons of selling on marketplaces
As an ecommerce business owner, you must decide if you will list your products on a marketplace such as Amazon. The advantages of listing your products on Amazon are:
Scale - 197 million people per month visit Amazon.com and it accounts for 49% of all ecommerce spend in the US, giving you a huge volume of potential customers for your products
Trust - Consumers trust the Amazon website, even if they do not know or trust the third party seller, which can improve the likelihood of a customer buying your product
Functionality - Amazon website is very fast, reliable and easy to use, further improving customers' willingness to buy
Simplicity - If you decide only to sell on marketplaces, you do not need to choose, implement and maintain an ecommerce platform
There are several disadvantages to listing products on Amazon:
Amazon charges fees for listing and selling your products
Amazon has strict customer services rules that mean refunds (which you fund) are more readily given in the case of problems with an order
You must compete against the huge number of sellers, often including Amazon themselves, selling identical or similar products
There is a risk of price wars breaking out as sellers seek to compete with you
If you sell unique products they may not appear in search results without you paying for advertising to promote them on the site
If you create a successful business, the data that is gained by Amazon about your success could be used to create new products that directly compete against you
The success of your brand is tied to the success of Amazon and their willingness to continue to host your products
You have a relatively distant relationship with your customers - they are customers of Amazon, not your customers; your ability to communicate with your customers is limited
How to start selling on a marketplace
In order to sell your products on a marketplace, follow these steps:
Sign up as a seller (normally a free option exists as well as a paid option with benefits such as ability to list more products, and reduced listing fees). At time of writing, Amazon charge $39.99 per month for "Professional Sellers".
Find the products you want to sell in the marketplace product catalog, or if they are not already present, create these new products using the tools provided by the marketplace.
Ensure the product information including item title, description, attributes such as dimensions, weight, and technical details are complete and correct.
Play particular attention to product images as these are important to encourage customers to buy. Ensure there are enough images and they are clear and detailed. Ensure you comply with any rules the marketplace has set on image size, background color, orientation and so on.
Set a selling price and specify the returns policy and shipping options such as carrier, speed, cost and countries to which you will ship.
When you are ready, and after any approvals the marketplace may conduct, set your product listing live.
If and when orders are placed you will receive a notification (at the very least email and through the seller's portal). The portal will provide the details of the order, the delivery address and the shipping service required.
For higher volume businesses invest in a separate order management system to help manage the processing and fulfillment of orders.
Ship the product to the customer, add the parcel tracking details to the order on the portal, and mark it as shipped. Do not forget to update the portal quickly otherwise you will be chased and could be penalized by the marketplace for failure to meet the promise that has been made to the customer.
Payment is handled by the marketplace and they will send you a balance after deducting their fees, commissions and any refunds they have issued to customers.
Removing the shipping headache
When selling on a marketplace handling physical product, storing inventory, picking, packing, shipping and handling returns can be a major effort and cost. Marketplaces such as Amazon offer their vast expertise and capacity in warehousing, logistics and fulfillment to provide fulfillment as a service to your business. Amazon call this Fulfillment by Amazon (FBA) although other providers are available. To take advantage of this, after signing up for the service you send your inventory to Amazon to store in their warehouses. They store your inventory and pick, pack and dispatch it when customers place orders. Naturally there is a fee for this, both for performing these operations as well as for consuming space in their warehouses.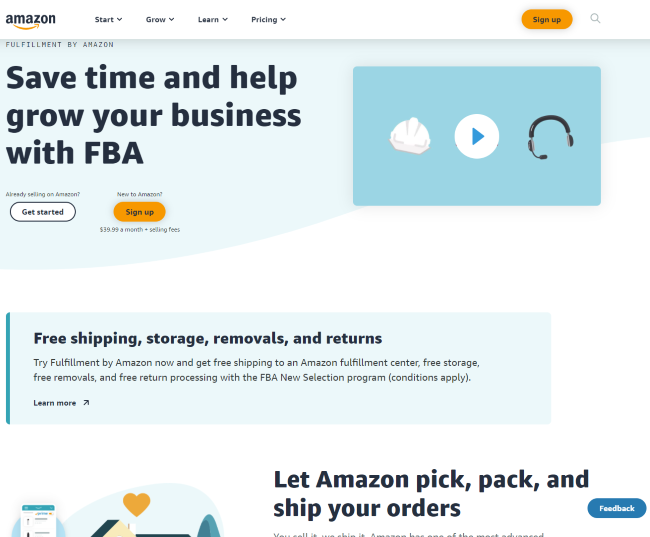 It is also worth noting that you can contract warehousing and fulfillment activities to Amazon or another fulfillment services provider while running your own web shop. In this case, you will collect orders on your website and route them to Amazon for fulfilling the physical product. You can also mix and match these approaches, allowing you to sell on both Amazon and your own website and to have some products shipped by Amazon and some by you.