News - City Furniture has selected Kibo Commerce
August 12th, 2020. Kibo Commerce, a member of our ecommerce platform shortlist, has announced a new customer win, City Furniture, a Florida-based retailer with 21 showrooms, for its headless ecommerce platform. There is no news on when the expected new website will be going live.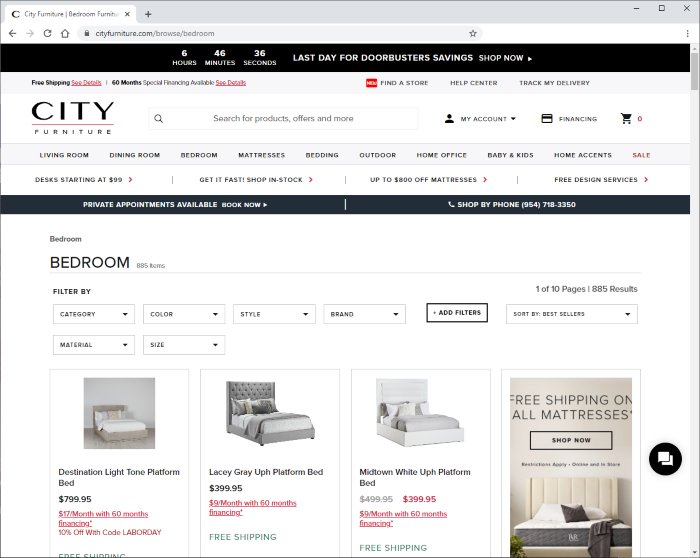 The current site is based on Magento version 1, which is now out of support. Thousands of Magento 1 websites are still trading, including City Furniture, which is a perilous position to be in and these businesses are scrambling to migrate to an alternative. In some cases this will be to Magento 2, but the change is significant and many are selecting alternative ecommerce platforms. Magento 2 was released in November 2015, since when Magento was acquired by Adobe in 2018. For some retailers, this change has proved challenging and further accelerates their desire to change providers.
City Furniture Director of Software Product Development, Juan Lopez, was quoted as saying "Kibo offers us unlimited ecommerce possibilities. Their modular, microservices-based structure fits with our own headless architecture so that we can create exactly what we need".
Last month, in July 2020, Houston-based Akeneo, the Product Information Management (PIM) software provider, announced that City Furniture had gone live with a second phase of their PIM project, integrating it with a new Digital Asset Management (DAM) system, Widen DAM and a new feed management tool, ProductsUp. Mike Bender, VP of Sales, North America for Akeneo provided a quote for their press release.