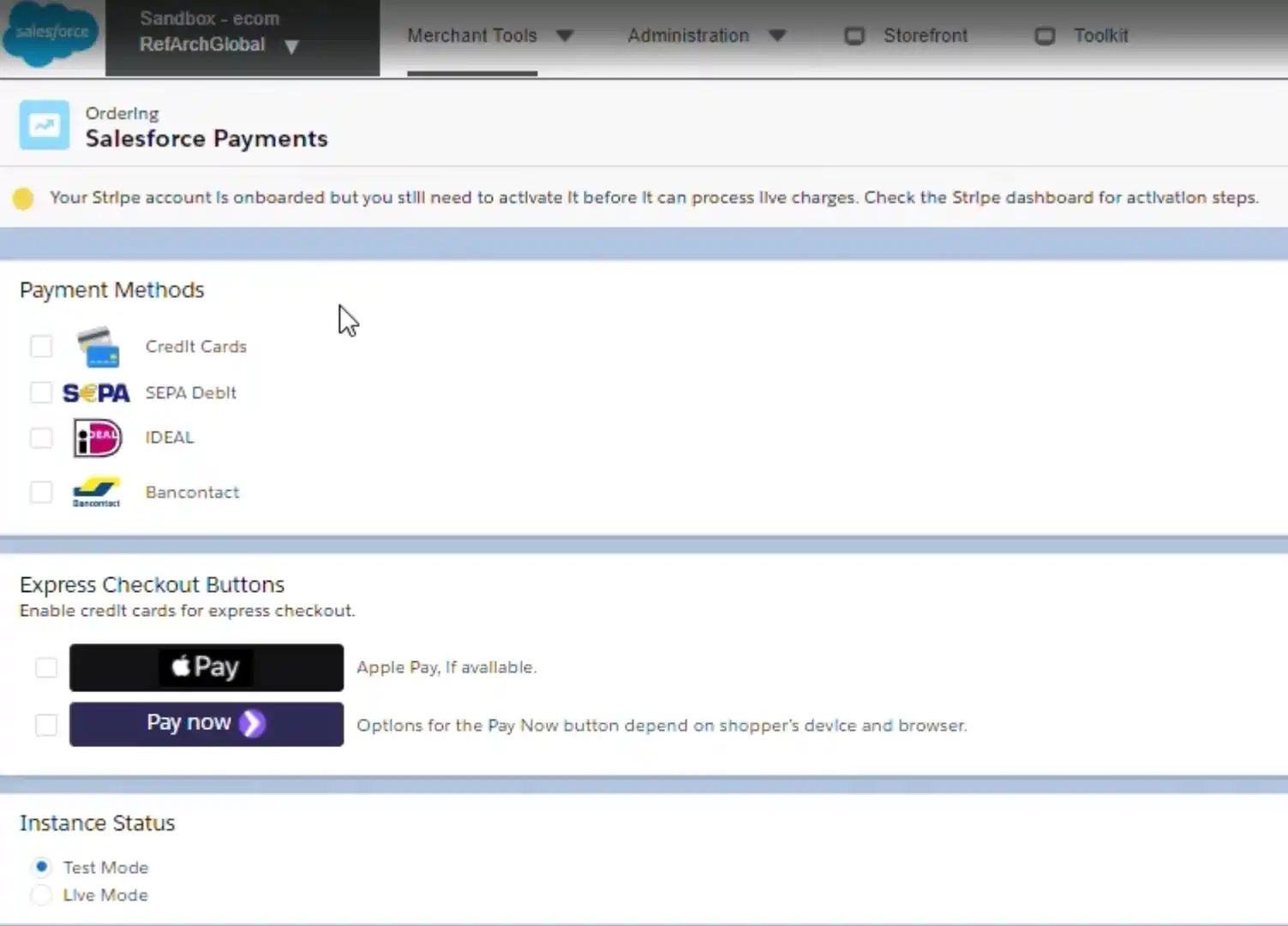 News - Salesforce adds Payments service to Commerce Cloud
February 16th, 2021. Salesforce, a member of our ecommerce platform shortlist in the "Dominant" category, has announced its Spring '21 release includes a new Payments service, offering a pre-integrated payment service.
Once implemented in a Salesforce B2C Commerce Cloud webstore, the new Commerce Cloud Payments service allows consumers to pay for their orders using credit cards, Apple Pay and Google Pay, as well as non-card payment methods such as SEPA, iDEAL and Bancontact. The service is essentially a pre-integrated version of the Stripe payments engine. Fraud protection is included in the service, using Stripe's AI Radar.
Salesforce claims implementation is possible in one day and cites 99.99% uptime and reduced exposure to PCI Compliance issues as payment card details are never handled by the merchant.
The service can be found in Commerce Cloud Business Manager under the Administration menu option -> Global Preferences -> Salesforce Payments Setup where the retailer can enter some basic details and be re-directed to the Stripe website to create a new Stripe merchant account.