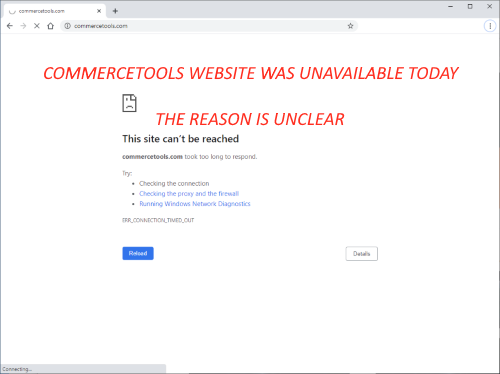 News - Commercetools website suffers outage
December 13th, 2020. Commercetools, a member of our ecommerce platform shortlist, today suffered an embarrassing outage on its corporate website. It is not clear if this has affected its customers' ecommerce operations. It has affected our ability to check this week if they have any news to share with the world.
Update. It didn't last long, certainly by the day after is was back up and running again.