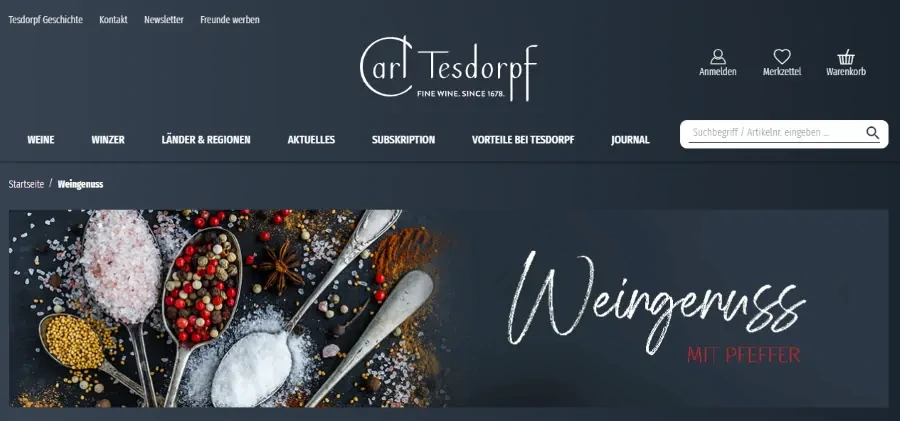 News - Novomind ecommerce technology powers Carl Tesdorpf store
March 16th, 2021. Novomind, the Hamburg-based ecommerce platform vendor, has announced its customer, Carl Tesdorpf GmbH, a German wine seller in business since 1678, has launched its new online store powered by novomind iSHOP and novomind iPIM at https://www.tesdorpf.de/
Pierre Enjalbert, CEO of Carl Tesdorpf, commented in the novomind press release that the "relaunch was excellently accomplished in the short time of only two months; we are highly satisfied with our new web presence".
The retailer's parent company, the snappily named Hanseatisches Wein und Sekt Kontor (Hawesko Holding AG), has also used the novomind technology for its Spanish wine online store at https://www.vinos.de/, also targeted at the German speaking markets.
Carl Tesdorpf / Novomind Site Analysis
A brief review of the new Carl Tesdorpf site features typeahead search with rich contents in the search bar. The search lister page (PLP) and product details page (PDP) features was/now pricing, wish list, loyalty points collected on purchase, product recommendations and rich product data featuring detailed information on the grape variety, the wine and its maker. The product catalog can be browsed by wine category, grape variety or winemaker according to the customer preference. Product lister pages can be sorted by price, vintage, recommendation, discount or by new arrivals. There is extensive faceted search available on the PLP, and I could find no way to narrow products lists in this way to zero (well done!).
The shopping cart provides estimated shipping dates before checkout, it allows for change in product quantity and redemption of discount codes, and shows messaging to encourage customers to reach promotional thresholds, such as for free shipping. Checkout includes a Guest Checkout option. Currently only shipping within Germany is offered.
Google Page Insights shows the home page has scores of 35% for mobile and 63% for desktop. The main issue with the mobile rendering appears to be a significant layout shift occurring after almost 10 seconds when a prominent cookie permission modal is placed on the screen. While a cookie permission notice is required by German law, the speed at which it arrives should be improved.
A quick check using Wappanalyzer shows the site is using Google Analytics, Emarsys, Microsoft Advertising, Facebook Pixel and (thankfully) Google Tag Manager.
Using Webpagetest to run a performance test from a desktop browser shows an excellent score of straight As was narrowly missed only due to (a) image compression not yet being optimized (missing on an opportunity of approx. 200kB) and (b) no use of a CDN (although the merits of this can be argued for a site with customer reach within only one country).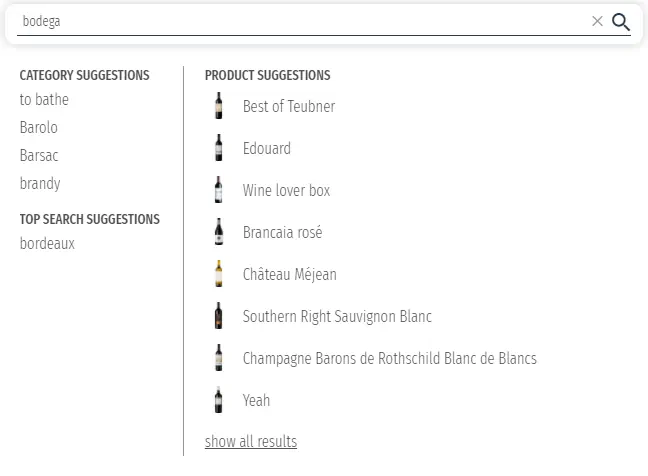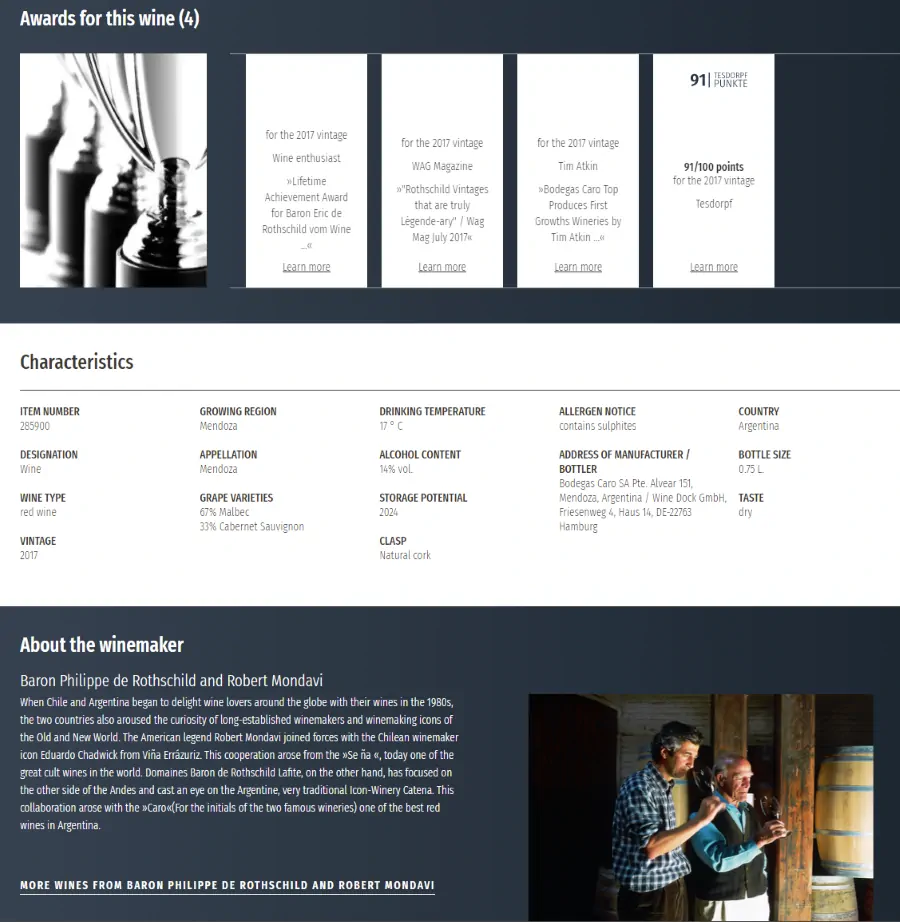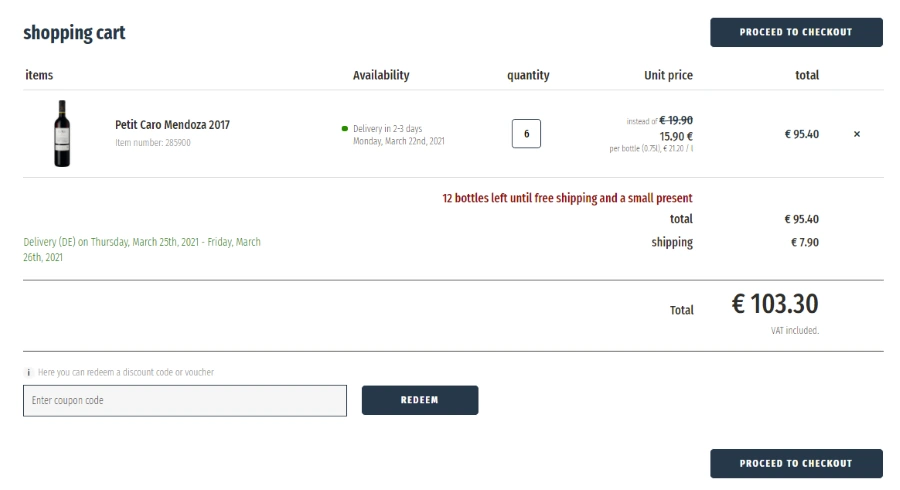 Vinos.de Site (novomind)