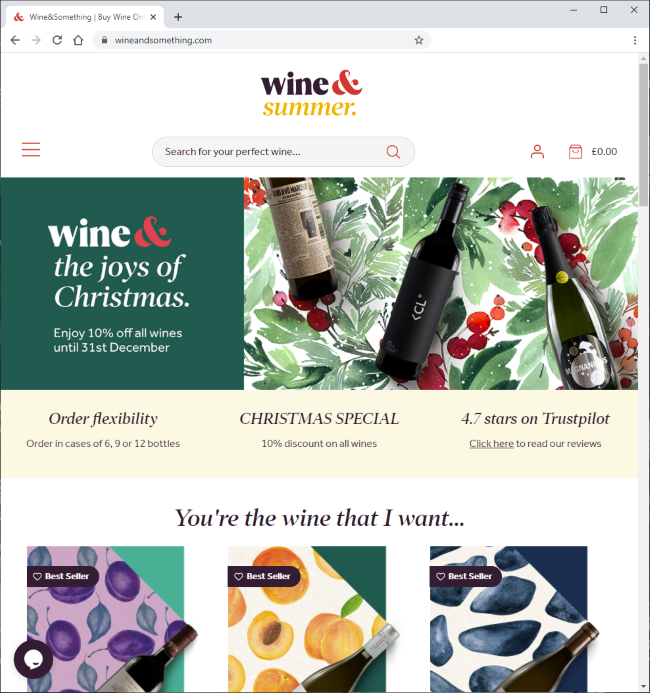 News - Shopware announces Wine&Something customer win in UK
November 23rd, 2020. Shopware, the Germany-headquartered member of our ecommerce platform shortlist, today announced that its first customer in the UK has gone live on Shopware Enterprise 6. The site is the consumer-facing ecommerce store of a new business called Wine&Something, based in the town of Guildford in Surrey, UK, also home to 16th century Loseley Park within which the well-known Loseley Ice Cream company is based. The retailer already has a rating of 4.7 at Trustpilot and competes with major UK wine retailers Laithwaite's, Majestic Wine and Naked Wines.
Comment
Quite why a customer would feel the need to be guided by a website to choose the perfect wines for a "poker night" or "book club evening" remains entirely unclear to this author. Having said that, the site looks and feels responsive and professional, although the search is not yet optimized - it is too easy to end up with zero results when using the faceted search. 
Wine&Something, incorporated in November 2018, but only named as such since May 2020, is registered to the address of an outlet of painting and decorating materials retailer, Brewers.