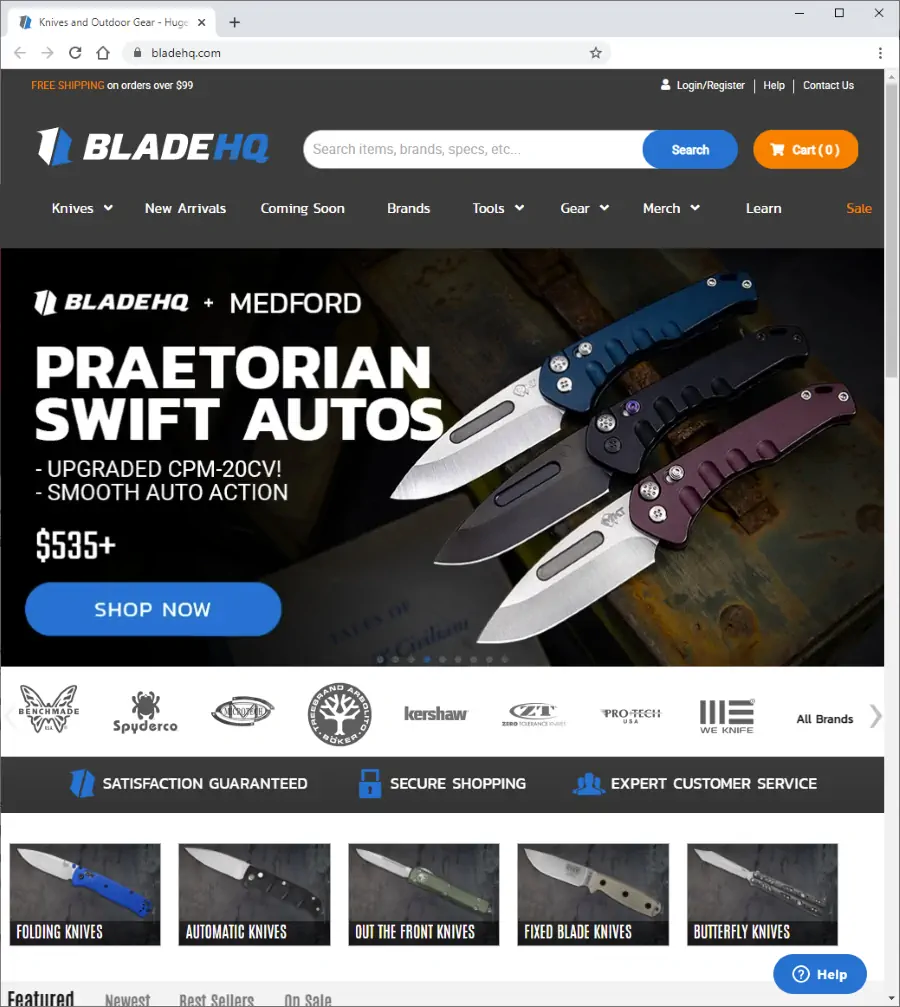 VTEX announces Blade HQ as new customer win
March 3rd, 2021. VTEX, a member of our ecommerce platform shortlist, has announced a new customer win - Blade HQ, a retailer of high-end LEO Combat, military and collectible folding knives.
Mark Christensen, CEO of Blade HQ since May 2016 and 11 years with the company overall, was quoted as saying "VTEX impressed us with their extraordinary out-of-the-box features and innovative low-code development platform".
Blade HQ will be implementing ecommerce, marketplace and order management features over the coming years.
VTEX claims over 3,500 active customers in 45 countries worldwide, including brands and retailers such as AB InBev, The Coca-Cola Company, Nestlé, Sony, Stanley Black & Decker, Walmart and Whirlpool.
George Chang, Executive Marketplace Analyst at VTEX, who joined the company in May 2020 from Mirakl, also a member of our ecommerce platform shortlist (in the "niche marketplace platforms" category), commented "Excited to partner with the undisputed leader in outdoor enthusiasts products and knives, Blade HQ". Kevin Yee, VP Solution Engineering at VTEX, who also joined from Mirakl, in March 2020, concurred.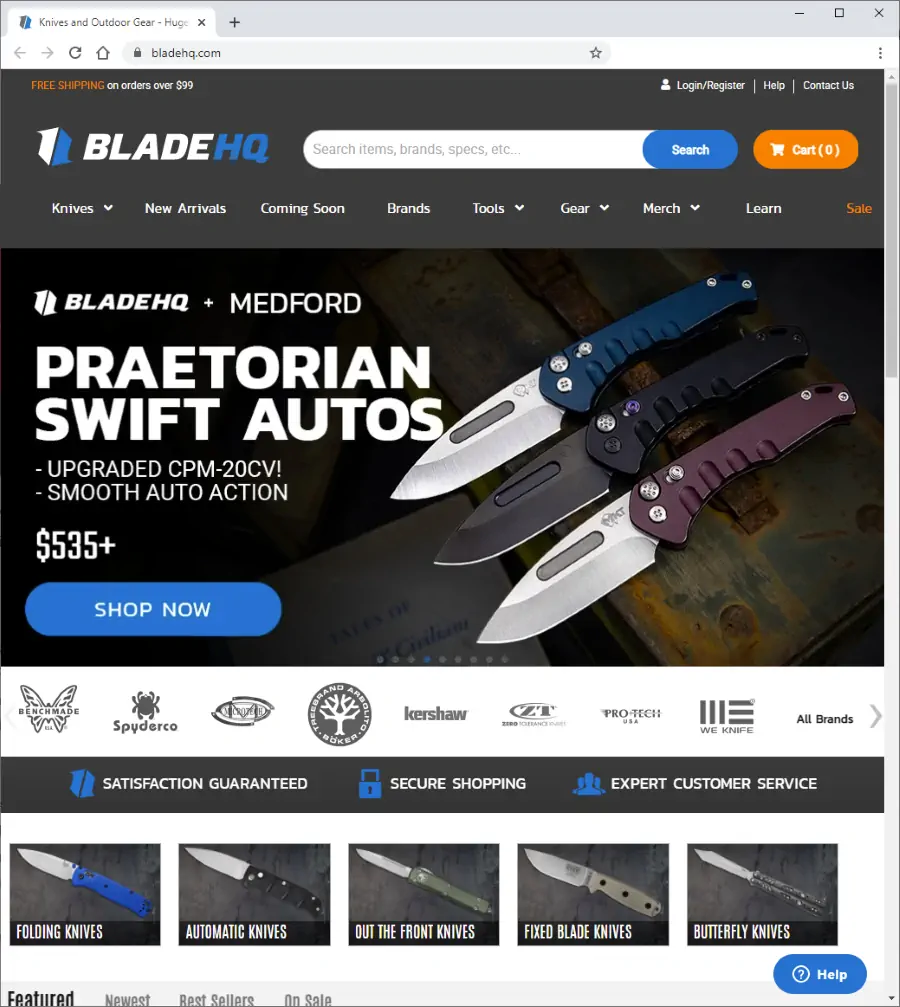 Blade HQ, a privately held business based in Lehi, UT, was founded in 2003 and has 90 employees. The current Blade HQ website makes use of Searchspring for on-site search and merchandising which provides search suggest and faceted navigation.
Given the product category which the business sells, it must be careful to stay within the rules governed by The Switchblade Act as described in chapter 29 (manufacture, transportation or distribution of switchblade knives) of the United States Code. This prohibits shipment of automatic knives across state lines except in some circumstances, such as contracts with the Armed Forces, and shipments to military personnel.