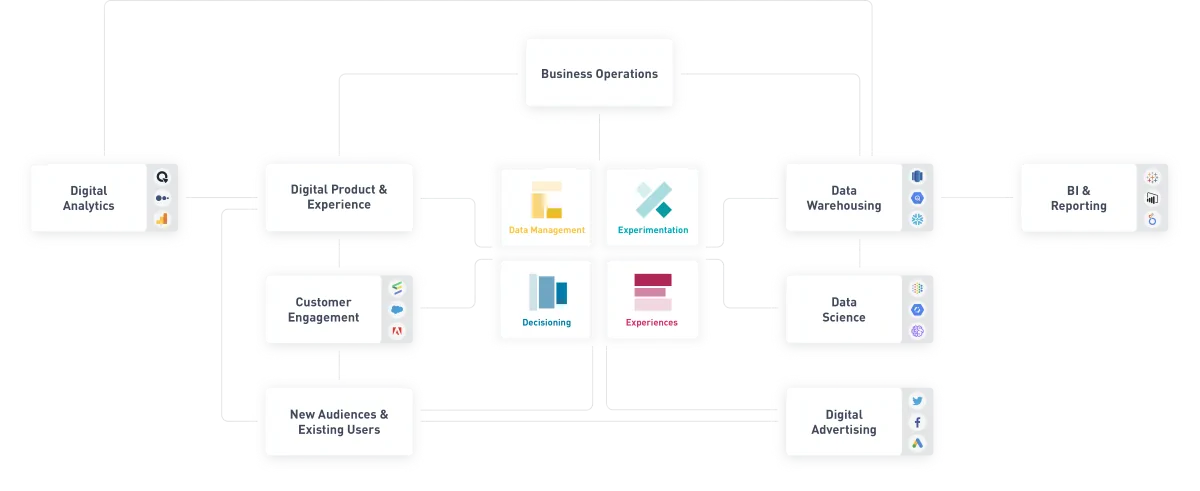 Sitecore acquires Boxever and Four51
March 3rd, 2021. Sitecore, a member of our ecommerce platform shortlist, has announced it has acquired CDP company Boxever and B2B ecommerce platform company Four51. This follows the announcement of a $1.2bn investment in Sitecore, albeit from an unknown source.
Boxever, based on the banks of the Liffey in Dublin, Ireland, is a Customer Data Platform (CDP), delivered as a SaaS application. The CDP is essentially a data model where all forms of customer data can be held and centralized from multiple sources (website visitors, App users, social signals, etc.) and connected (tying together the separate identities customers have on different browsers and devices and accounts). This consolidated data is then used as a basis for making decisions on personalizing experiences these customers receive as they interact with the retailer's web, ecommerce and marketing activities. Boxever's product suite includes these personalization tools, too.
Sitecore's acquisition of Boxever follows fellow CMS company Episerver's recent acquisition of optimization and experimentation company Optimizely. Personalized digital experiences are all important to these companies' futures.
Sitecore's acquisition appears to be the stronger of the two from a product standpoint. Boxever's CDP approach to building personalized experiences provides a key software component of the overall architecture.
Episerver's acquisition gives it the optimization, personalization and experimentation features that Boxever has, but without the fundamental underlying CDP components of the customer data model and identity resolution.
Four51, founded in 1999 and based in Minneapolis, MN, is a B2B ecommerce, ecommerce order management and B2B marketplace software vendor, providing a API-first, headless, ecommerce platform called OrderCloud, aimed at B2B customers. Four51 joined the MACH Alliance in September 2020. Its CEO since 2013 is Mark Johnson.
Update - The acquisition of Four51 completed on April 6th, 2021.