What exactly does Shopify do?
Shopify is a software product, sold as a monthly subscription by a public Canadian company of the same name, that enables its customers to create and operate ecommerce stores. Its more than 820,000 customers pay a subscription to Shopify which enables them to login through a browser and use it to create and maintain their ecommerce store and therefore to sell products online. 
Shopify sellers (the 820k merchants running ecommerce stores on the Shopify platform) use Shopify to create their web store's appearance, layout, design, product catalog, pricing and features. Shopify publishes these ecommerce stores on the web at a domain name chosen by the merchant, which makes them accessible to consumers worldwide through a web browser. Once a consumer places an order, Shopify sends a notification to the seller and provides tools for the seller to view and process the order, including printing despatch labels and connecting to carriers such as UPS to print shipping labels. Shopify also allows a merchant to sell digital products where there is no physical fulfilment, rather a link or document is emailed to the customer when the order is processed.
Consumers interact with a Shopify-powered ecommerce site in exactly the same way as any other ecommerce site on the Internet. They find the ecommerce website through a advertisement or search, for example through Google, use the features on the store to search, browse or otherwise view the products, add them to cart and checkout in a very standard way. Tax is automatically calculated by Shopify and shipping fees specified by the seller are added to the order total and payment is taken. Shopify notifies the consumer of the status of their order for example by providing carrier tracking information.
Why is Shopify so successful?
By any measure, 820,000 ecommerce sites being powered by a single technology company is a lot, providing it with $1.578bn revenue in 2019 (source: annual report). So how did Shopify become so successful, given Shopify Inc. was only founded in 2006?
There are several reasons for the outstanding success of Shopify:
Shopify provides extremely easy-to-use site administration features, allowing even inexperienced ecommerce sellers to set up their new ecommerce store quickly and with confidence that the site will work well when it is ready to be published on the Internet
Shopify is available at an attractive subscription price (from $29 per month) making it a low risk route to try ecommerce for sole traders and small businesses
Shopify was one of the first companies to provide an easy-to-operate ecommerce store builder at a time that many businesses were highly motivated to start selling online
Shopify's success has attracted a large number of other companies to provide services to its customers, for example providing templates to differentiate store layout and appearance, helping merchants to build their store, providing marketing services or offering complementary software products that enhance a consumer's experience on a Shopify-powered store
Shopify has a strong marketing function, with its scale enabling it to invest in brand recognition and attracting new customers
Shopify has remarkably few incidents of its websites failing or being successfully attacked by hackers, giving confidence to prospective customers
Shopify is investing in new capabilities for its platform, giving more power and control to customers, reducing the number of sellers looking to migrate to an alternative platform
What are some of the drawbacks of Shopify
Shopify's main weaknesses are:
It is a single currency platform, working from a single base currency of your choosing, with exchange rates (under you control) for international orders. This is highly inflexible and many Shopify merchants end up creating multiple stores in their customers' main currencies in order to have more flexibility in pricing to a local market.
It is a single language platform, so that on-site search (as an example) works only in that language. Again many Shopify merchants resort to plug-ins or creation of an additional site for each extra language. The combination of multiple currencies and multiple languages can therefore impose a significant administrative overhead.
The web experience is based on templated stores which are built using Shopify's proprietary Liquid language and imposes limitations on how a site can be built and what technologies can be used.
Very poor flexibility in the checkout experience, which is a key area of optimization for most ecommerce stores.
The operational cost can be high as a store grows, due to the effect of payment and transaction fees, necessity to add plugins and potentially set up multiple stores for international sales, despite an attractive entry level price.
What is Shopify Plus?
Shopify Plus is the premium offering, costing from $2,000 per month. It is very similar to Shopify, with a few additional administrative features but most importantly fewer restrictions on traffic volume, improved performance and access to a checkout theme for additional flexibility in how the checkout appears.
What else does Shopify do?
In addition to its core ecommerce store-building capability that accounts for the vast majority of its revenue, Shopify also provides Shopify Payments, an ingeniously named payments service, Shopify POS, a retail point-of-sale product and Shopify Shipping, a carrier integration service, which in the US connects merchants to UPS, USPS and DHL Express.
Shopify Payments
Every Shopify seller needs the ability to take payment from customers. A seller therefore needs to contract with a payment services provider that will act as an intermediary, authorizing payment from the consumer's chosen payment method and paying this out to the seller less any fees. Shopify is a payment service provider and they make it very easy for a seller to choose this option for their site's checkout flow. While very easy to choose Shopify, the fees they charge (from 2.4% plus 30¢ and in many cases higher) are often a lot more expensive than the rates an alternative payments processor would offer to the same seller. Given payment processing fees represent a very significant cost of doing business, the reduction in margin from excessive payments fees can be a significant drain on an ecommerce business.
In addition to processing payments, Shopify also offers its Fraud Protect service to identify and block fraudulent orders and to indemnify the merchant against chargebacks on all other orders. There is an additional fee for this service of around 1.2%.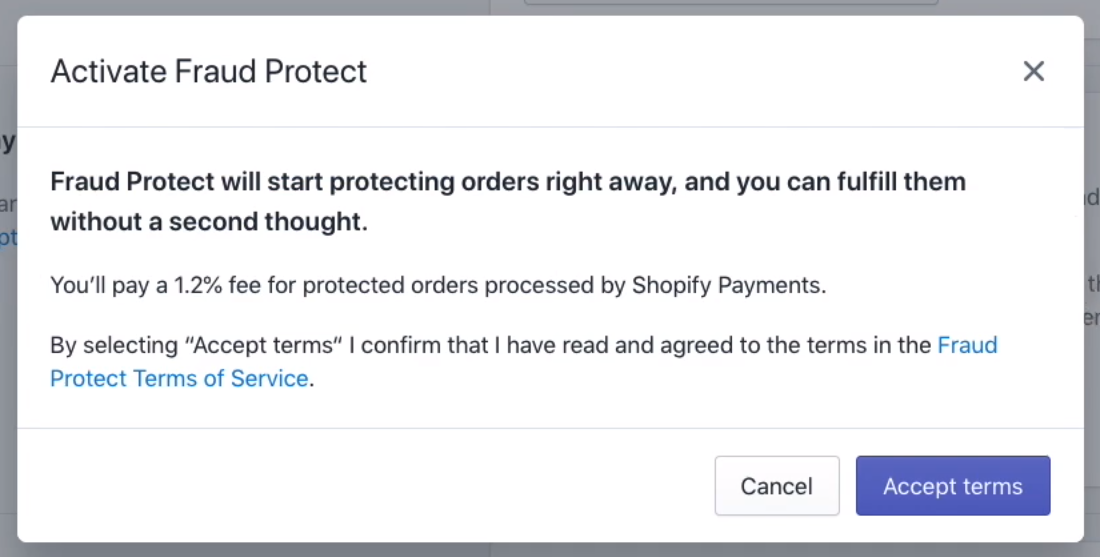 Shopify Point-Of-Sale
Shopify provides a simple mobile POS hardware device for taking in-person payments, for example at a craft fair or market.
It also offers hardware for so-called fixed POS that can be installed in a brick and mortar store, cafe, restaurant or similar environment. This POS unit consists of a stand for an iPad to provide a touch-screen interface, cash drawer and several peripherals: a tap & chip card reader (i.e. a PIN entry device or payment card reader), Bluetooth, WiFi and wired receipt printers, barcode scanners and label printers. The entry price for this hardware around $229 (making use of the seller's own iPad) makes this low cost compared to some alternative POS providers. 
The POS software provided by Shopify includes features for sales and refunds including tax calculations, gratuities, custom receipts and digital receipts, staff features for team member login, data capture for staff commissions, and manager approvals, inventory management to track physical stock in a store and forecast demand, predict stock outs and create purchase orders for reordering products, a simple customer database to allow details to be tracked with order history, contact preferences and permissions and send simple emails and SMS messages, and a reporting tool for extracting and viewing the customer and sales data captured by the POS unit.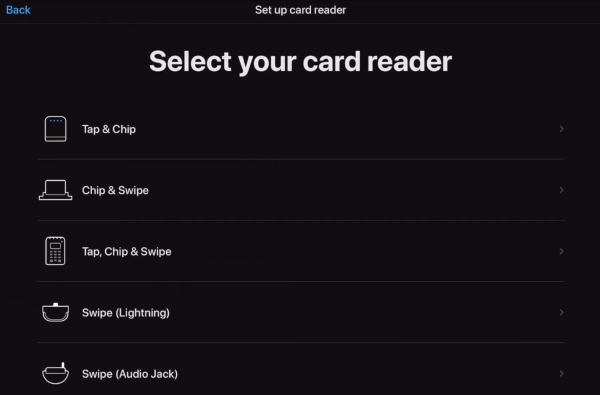 Shopify Shipping
Shopify Shipping is an optional service that allows a merchant to incorporate the shipping services of selected carriers (UPS, USPS and DHL Express in the US). This enables you to calculate and show shipping rates tailored to an individual customer order, to subsequently purchase the carrier service and print the appropriate label, schedule pickups, purchase returns labels.