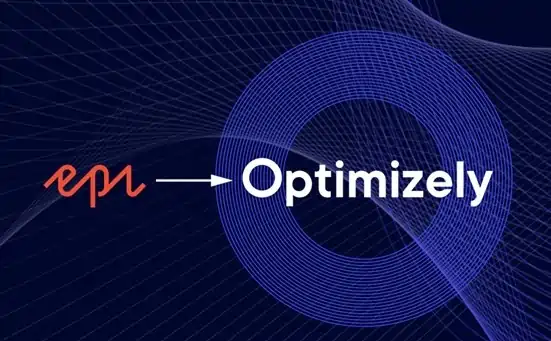 News - Episerver will rebrand as Optimizely in Sep 2021
January 27th, 2021. Following its acquisition of Optimizely in October 2020, Episerver has decided to rebrand under the name of its acquisition. Explaining the change, Alex Atzberger, CEO of Episerver, said "the future of digital is all about the seamless combination of creation and optimization of experiences" and pointed to the stem "opti" in Optimizely meaning sight and found in positive words such as optimism and optimum.
Justin Anovick, Chief Product Officer at Episerver, explains in a blog post that the main driver of the Optimizely acquisition was to gain their experimentation and optimization software. Experimentation, such as A/B Testing and multivariate testing, and automation will be used to deliver refined, optimized digital experiences through the Episerver digital experience platform (DXP), i.e. their content management system (CMS) and their ecommerce platform. Consumers are increasingly spending time and money on the brands that provide the best digital experiences and Episerver plans to be at the center of their customers' efforts to build those experiences. Anovick lists several areas in which Episerver will invest, beyond the obvious integration of the Optimizely and Episerver platforms.
According to the Episerver FAQ, the brand change is planned to occur in September 2021, although email address changes for staff will occur from end of January 2021. Most of the rest of the FAQ reassures customers nothing else is changing in areas such as software licensing.
Episerver and Optimizely combined have over 9,000 customers worldwide. 2020 saw them add 250 new customers including Microsoft, airline KLM and Wall Street Journal. Episerver also announced that it planned to add 40 new employees per month through the first half of 2021. The combined company's US HQ is in New York City, NY and its European HQ in Stockholm, Sweden.
Atzberger was previously President SAP Customer Experience, a role that included responsibility for competitive ecommerce platform SAP Commerce Cloud. He is a graduate of Harvard Business School.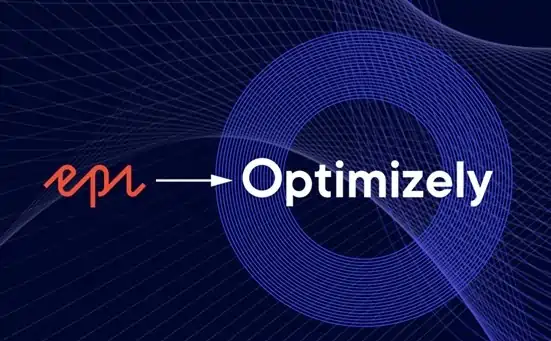 Comment
The Optimizely name has more recognition among prospective customers, in particular in the US, than does Episerver. As a European business, Episerver has not had a particularly strong brand presence in the US, and is best known as a content management system (even though its origins are as an email marketing platform). Optimizely on the other hand is well-recognized in the world of digital commerce and seen as a solid performer among digital businesses. The name change therefore grants the company more kudos and recognition and potential to grow.